Figura -ing It Out: Skaneateles writer shares his and other men's thoughts on middle age in new book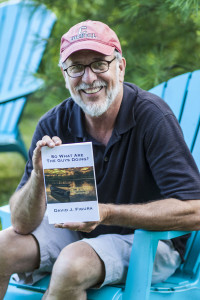 by David Wilcox in The Citizen Dec. 7, 2014
David J. Figura wasn't happy.
He had few friends. He worried about his job. He considered cheating on his wife.
So the Skaneateles writer got to work in two respects: First, fixing his life, and second, turning it into a book.
Released in July, "So What Are the Guys Doing?" collects Figura's own stories of middle age with those of more than 50 men he interviewed about job security, social lives, sex and other topics of importance to them.
The title of the book functioned as something of a mission statement, the author said Friday.
"The book market is currently flooded with books about what women are going through during these years," he said. "My thoughts were: Who speaks for guys?"