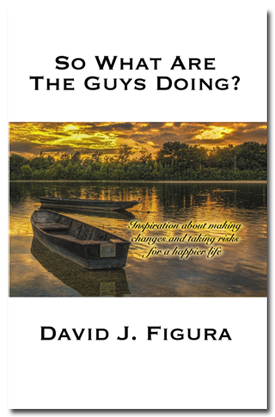 About the Author and Book
David Figura, an award-winning newspaper journalist, is the outdoors writer for The Post-Standard newspaper and syracuse.com in Syracuse, N.Y. In "So What Are the Guys Doing?" he writes about his mid-life crisis, and shares insights from more than 50 men about family, relationships, sex, work, faith and friendships. He observes that many men during their mid-life years are not as happy as women. He examines why and shares what he did to improve his life.
---
"I was deeply moved by the conversation triggered by David Figura's 'So What are the Guys Doing?' It contributed to a hard look at some questions and worries in my own life, to reflections on what I was doing – or not doing – to build family and community."
– Sean Kirst, Upstate New York columnist, author, storyteller
"In 'So, What Are The Guys Doing?' David Figura, and so many of those he interviews, gets to the heart of what many of us are feeling as middle aged men."
– Dave Eichorn, TV meteorologist, retired adjunct college professor
"Every guy my age needs to look in the mirror. This book gets you into the bathroom. It's full of great examples and gets you to be real with your actions, emotions and issues."
– Loren Barrigar, professional musician (guitarist)
"Dave's book serves as an important reminder that good friends really do make a good life, a reminder I desperately needed at the exact moment I picked up "So What Are The Guys Doing?" As a result, I'm on my way to having those good friends and that good life!"
– Angela Daddabbo, artistic director for Auburn Public Theater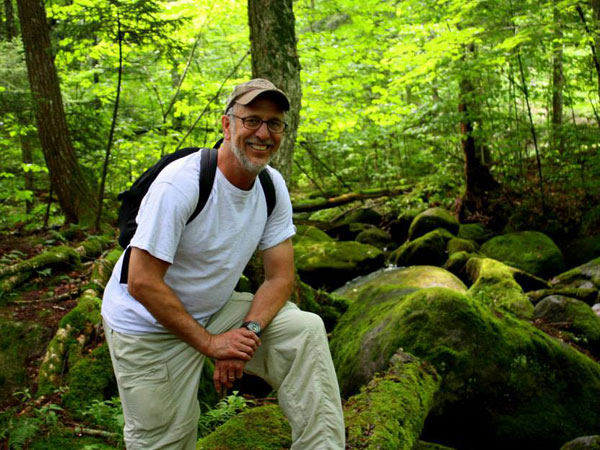 David Figura
I love this book. Its strong message to middle age men about the importance of getting and keeping their male friends close is much needed.
For far too long, a man's quest for passion has been disregarded as a 'midlife life crisis.' Against the backdrop of David J. Figura's personal transformation, he offers guys practical and heart-centered advice on finding a deeper connection and joy in life. A must read for men and the women who love them.
David J. Figura has uncovered a difficult and uncomfortable reality that many men share in their mid-life years. For those who are struggling, the light he sheds—I think—will be a great solace.
Published by Divine Phoenix, in cooperation with Pegasus Books